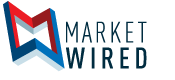 Pivot Pharma Enters Hemp CBD Industry with Acquisition -- CFN Media
/EINPresswire.com/ -- SEATTLE, WA--(Marketwired - Oct 23, 2017) - CFN Media Group ("CannabisFN"), the leading creative agency and media network dedicated to legal cannabis, announces publication of an article discussing the rapidly growing hemp industry and Pivot Pharmaceuticals Inc.'s (OTCQB: PVOTF) plans to capitalize on the market with its recent acquisition of ACI Foods, which holds a hemp cultivation and processing license under Health Canada's Industrial Hemp Regulations.
Hemp Industry Could Reach $1.8 Billion
Many investors are focused on the marijuana industry following adult-use legalization in Canada and California, but the marijuana plant's non-psychoactive cousin offers investors another great way to profit within the cannabis industry.
Hemp sales reached $688 million last year, according to the Hemp Business Journal, growing at a 22% compound annual growth rate over the past five years. While personal care products hold the greatest share of the market, hemp-based cannabidiol (CBD) represents the fastest growing subset of the industry with a 53% compound annual growth rate. The analyst projects that U.S. hemp-based CBD product sales will exceed $80 million by 2020.
"Hemp Business Journal estimates the total retail value of all hemp products sold in the U.S. to be at least $688 million for 2016. We estimate the hemp industry will grow to $1.8 billion in sales by 2020, led by hemp food, body care, and CBD-based products. The data demonstrates the hemp industry is growing quickly at 22% five-year CAGR and being led by food and body care products, with Hemp CBD products showing a 53% AGR," said Sean Murphy, the Founder and Publisher of Hemp Business Journal.
At the same time, there's a growing body of research highlighting the potential benefits of CBD in treating a wide array of medical conditions. Google Scholar includes more than 2,000 research papers submitted this year alone containing the word "cannabidiol," which range from well-known conditions like Dravet syndrome to potential benefits in treating neuropsychiatric and drug-use disorders along with pain and nerve pain.
Pivot Pharma Acquires ACI Foods
Pivot Pharmaceuticals recently signed a binding letter of intent to acquire Absorbent Concepts Inc., or ACI Foods. With revenue that grew 300% to C$2 million over the past year, the company has become a leading producer of hemp-based food products in Canada's burgeoning cannabis industry. The company holds both hemp cultivation and processing licenses under Health Canada's Industrial Hemp Regulations.
In the near-term, the company plans to submit an application to Health Canada for an Authorized Dealer's License that would enable it to produce and supply CBD oil, as well as conduct cannabinoid research and development. These activities could enable it to provide extract products and edibles and enter the medical side of the cannabinoid business with research and development activities.
"We are excited to welcome ACI Foods to the Pivot family and together look forward to becoming a dominant force in the global hemp industry," says Pivot CEO Patrick Frankham. "With impressive revenue and rapid growth in only three years of existence, we see an opportunity to help expand ACI Foods to significantly increase product offerings and sales. We consider this acquisition to be a strategic initiative to enable market share dominance in the hemp segment of the cannabis industry. The timing of this acquisition is in anticipation of the forthcoming legislative changes in Canada regarding the legal status of cannabidiol ("CBD"). Accordingly, the recent announcement by the World Anti-Doping Agency (WADA) that CBD will be removed from its list of banned substances effective January 1, 2018, further solidifies Pivot's strategy of developing fast-to-market cannabinoid based products."
Pivot Pharma's historical focus has been on the development of pharmaceuticals and nutraceuticals using its proprietary drug delivery technologies. In particular, the BiPhasix™ Transdermal Drug Delivery platform (dermal) and the Solmic Solubilisation technology (oral) provide unique ways to deliver cannabinoids like CBD and tetrahydrocannabinol (THC). Its initial pipeline includes women's sexual dysfunction, psoriasis, and cancer supportive care products.
Looking Ahead
Pivot Pharmaceuticals Inc. (OTCQB: PVOTF) represents a compelling opportunity in the global cannabis industry. In addition to a growing pipeline of therapeutic candidates, the company's acquisition of ACI Foods provides valuable inroads into the hemp-based CBD market with immediate revenue generated by the processing, packaging and distribution of gluten-free, organic hemp-based products. Upon receipt of the Health Canada Dealer's License, the company projects that revenues from the sale of CBD oils and extracts will be significant.
Please follow the link to read the full article: http://www.cannabisfn.com/pivot-pharma-enters-hemp-cbd-industry-acquisition/
About CFN Media
CFN Media (CannabisFN) is the leading creative agency and media network dedicated to legal cannabis. We help marijuana businesses attract investors, customers (B2B, B2C), capital, and media visibility. Private and public marijuana companies and brands in the US and Canada rely on CFN Media to grow and succeed.
Learn how to become a CFN Media client company, brand or entrepreneur: http://www.cannabisfn.com/featuredcompany
Download the CFN Media iOS mobile app to access the world of cannabis from the palm of your hand: https://itunes.apple.com/us/app/cannabisfn/id988009247?ls=1&mt=8
Or visit our homepage and enter your mobile number under the Apple App Store logo to receive a download link text on your iPhone: http://www.cannabisfn.com
Disclaimer:
Except for the historical information presented herein, matters discussed in this release contain forward-looking statements that are subject to certain risks and uncertainties that could cause actual results to differ materially from any future results, performance or achievements expressed or implied by such statements. Emerging Growth LLC, which owns CFN Media and CannabisFN.com, is not registered with any financial or securities regulatory authority, and does not provide nor claims to provide investment advice or recommendations to readers of this release. Emerging Growth LLC may from time to time have a position in the securities mentioned herein and may increase or decrease such positions without notice. For making specific investment decisions, readers should seek their own advice. Emerging Growth LLC may be compensated for its services in the form of cash-based compensation or equity securities in the companies it writes about, or a combination of the two. For full disclosure please visit: http://www.cannabisfn.com/legal-disclaimer/

Powered by